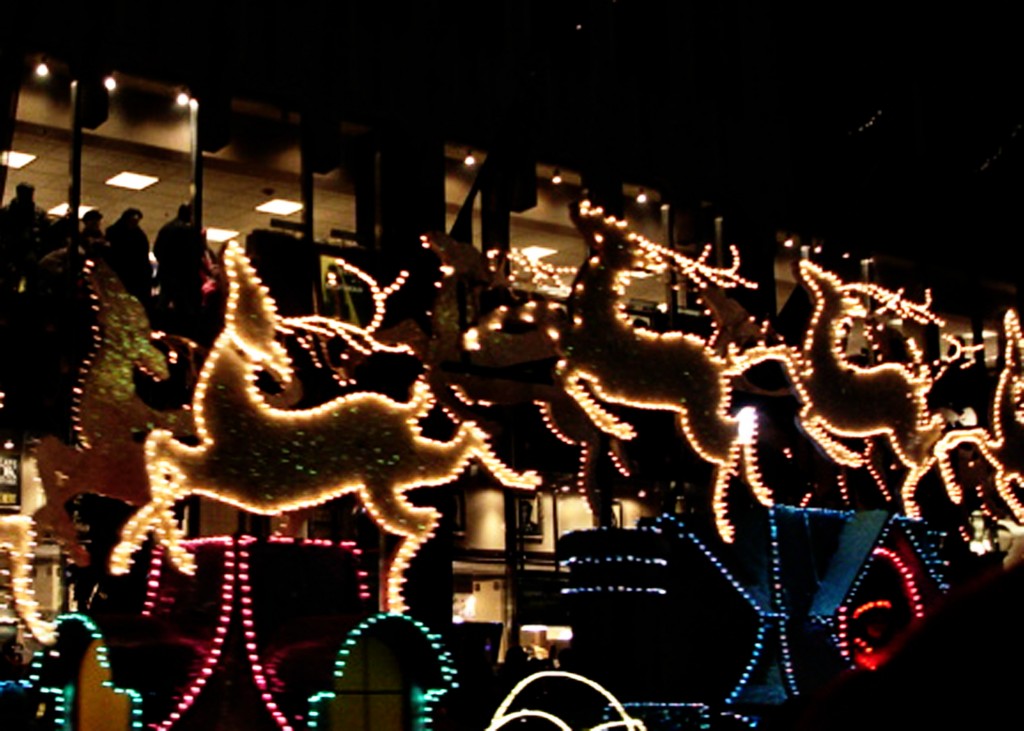 During a season dedicated to gatherings, gifts, and baked goods, I'd like to offer some simple ways you can reduce your footprint and have a greener holiday season.
Decorations
Upgrade to LED holiday light strings. They may cost a bit more up front, but they'll save you plenty in electricity use, and will last forever. As LED technology grows, you can now find strings that have that desirable yellow-white light rather than just the blueish white that you may associate with LED holiday lights. (Although I happen to think that the blueish white strings are spectacular for outdoor decorating.) Plus, no more half burnt out strings of lights.
Presents
Wrap your presents in recycled paper – either from the store, or make your own using grocery bags or cloth. Or reuse gift bags that you've received in years past. Keep in mind that tissue paper is not recycleable, so if you receive a gift wrapped with tissue paper, try to resuse it in your own wrapping in the future.
Giving American made gifts not only supports our economy, but it also reduces that energy required to transport products from factory to store. Better yet, look for gifts that are made within your own community, or give experiences like dinners out, theater or sporting event tickets, or museum and zoo memberships.
Cooking and Baking
If you're going to be spending all day in the kitchen doing a marathon baking session, turn the thermostat down a few degrees – the kitchen will still be toasty warm from the heat of the oven!
Americans throw out huge amounts of food waste every day. You can help reduce that by thinking through your holiday menu plan and carefully considering how much food to make. Try not to make more than will get eaten during the meal or as left overs. And remember that you can keep adding to your compost pile all winter long rather than throwing out your kitchen scraps.
And with that, have a Merry Christmas, Happy Hanukkah, Happy Kwanza, and Happy New Year. I'll be back with more posts after the New Year.